Jardim das Crianças de Maputo (JCM) offers a bilingual (Portuguese and English) playschool programme for children ages 1-5 years that:
focuses on the whole child, including their physical, emotional, social and mental development

tailors child care and learning to the individual needs of each child

offers a safe, nurturing and child-friendly environment that encourages exploration, independence, creativity, curiosity, empathy, compassion and friendship

gives children the tools they will need to become life-long learners

celebrates individuality and embraces diversity

gives children ample opportunities to explore their strengths and interests at their own pace

offers a diverse indoor and outdoor environment with a wide range of daily activities and experiences that are important for healthy development and learning

Small teacher/student ratios of 1:6

Fully qualified and trained educators.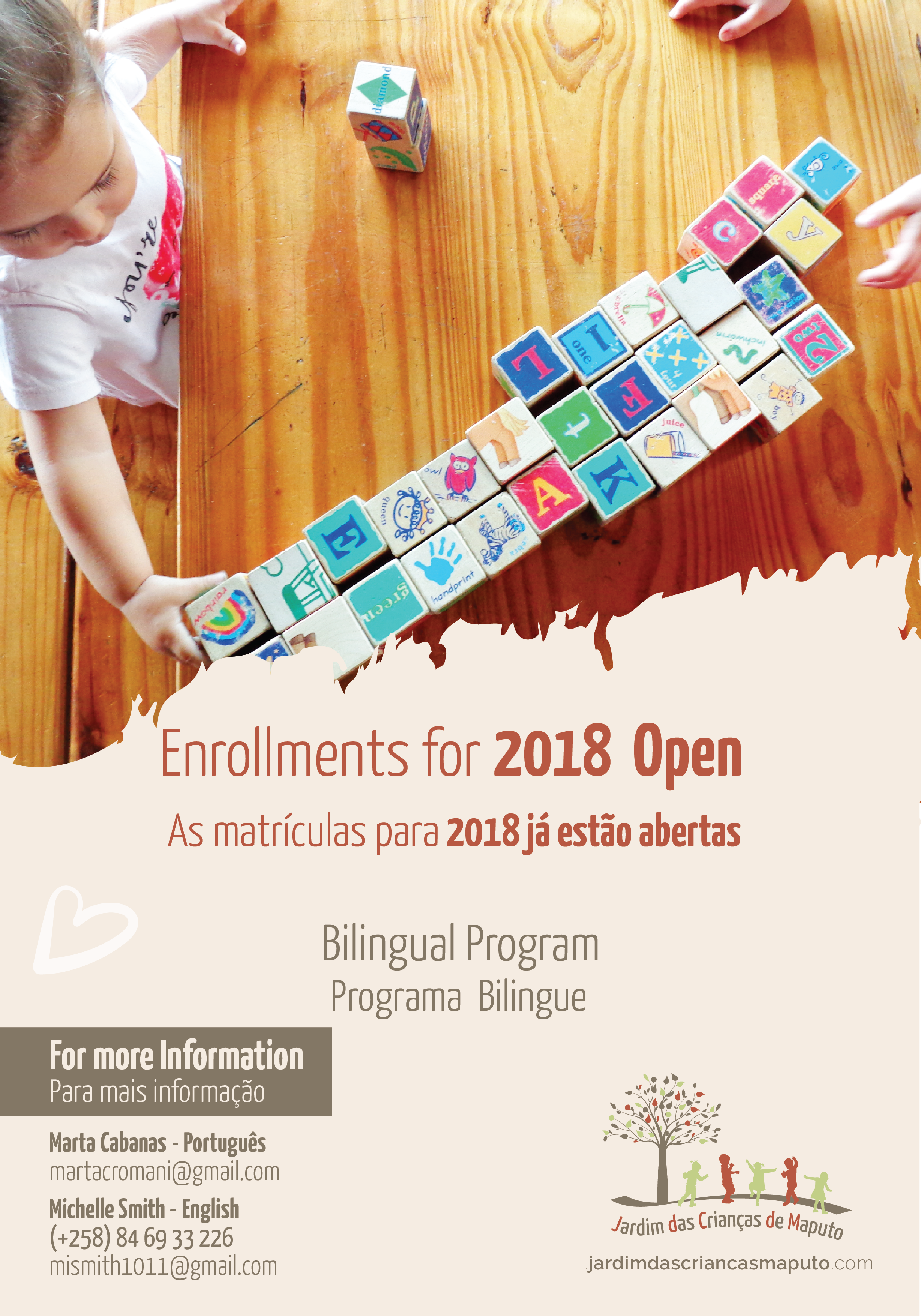 It is the treasures of the heart – inner qualities such as spiritual strength, character and humanity – that will ensure the true happiness of the child – Buddhist saying

 Hours (Mon to Fri)

Terms


Half day: 8:00am – 12:00pm (or 1pm including lunch)
Full day: 8:00am – 4:00pm*

(*1pm on Fridays)

 

Term 1: January to June
Term 2: August to December





  Location: Avenida Marginal No. 9211, Bairro Triunfo, Maputo, Mozambique
Directions: Drive towards Costa do Sol on Avenida Marginal. JCM is in a terracotta coloured house on the left, one block before Super Mares shopping centre. Just after the Dona Alice roundabout.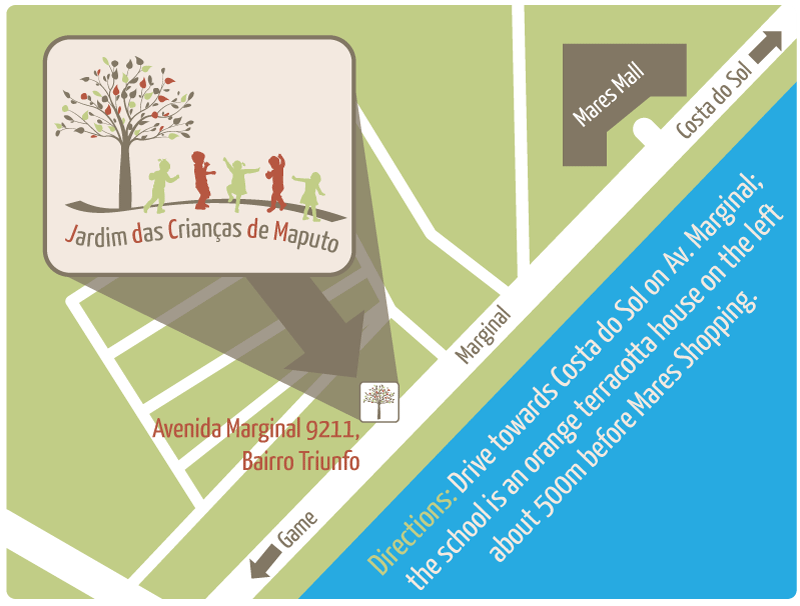 For more information contact:

English:
Michelle Smith,
Tel: +258 84 693 3226,
Email: This email address is being protected from spambots. You need JavaScript enabled to view it.